Kumamoto University 2017 Summer Program in English
The Summer Program in English offered by the College of Cross-Cultural and Multidisciplinary Studies at Kumamoto University was created to provide international students who have an interest in studying abroad in Japan with a chance to experience life as an international student at Kumamoto University.
Dates
Tuesday, July 25 – Thursday, August 3 2017 (10 days)
Place
Kumamoto University, with educational excursions around Kumamoto Prefecture, Japan
Eligibility
Participation in this program is open to students who:
・are undergraduate students studying at universities with which Kumamoto University has agreement for academic or student exchange
・have English language proficiency equal to or greater than IELTS level 5
*Please note that participation in this program is limited to 80 students.  If we receive more than 80 applications for the program, a selection will be held based on JASSO Grade Point Average (GPA) score.
Contents
The following are tentative schedules for each course of the Summer Program. Please note that the contents are subject to change.
※ A Certificate of Completion will be awarded to all students who successfully complete the contents of the program.
Day

Time

Content

1

PM

Arrive in Kumamoto

2

AM

Program Orientation

PM

Exchange Activity with Japanese Students

Welcome Party

3

All Day

Study trip to Yamaga

4

AM

Classroom Lectures

PM

Cultural Experience: Making "wagashi" (Japanese sweets)

5

All Day

Study Trip to Mt. Aso

6

AM

Study Trip to Kumamoto Castle

7

AM

Classroom Lectures

PM

Cultural Experience: Tea Ceremony and Calligraphy

8

AM

Classroom Lectures

PM

Presentations and exchange event with high school students

9

AM

Information about studying abroad in Japan

PM

Closing ceremony and farewell party

10

All Day

Return home
2016 Participant Comments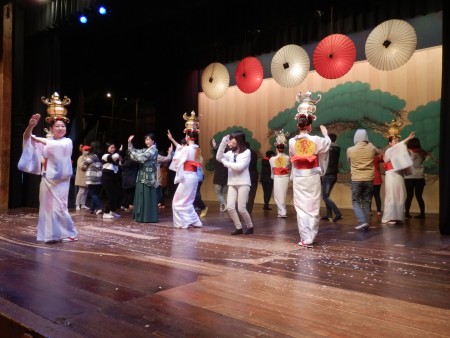 "This is really an unforgettable memory."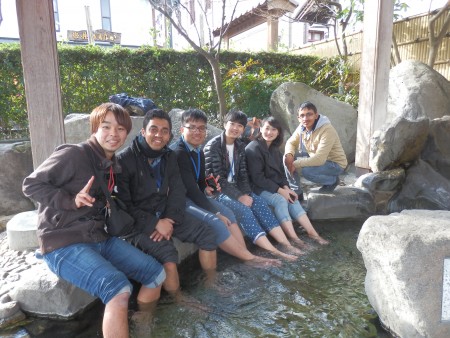 "This program was good for me to practice my English skill and learn more about the culture in Japan."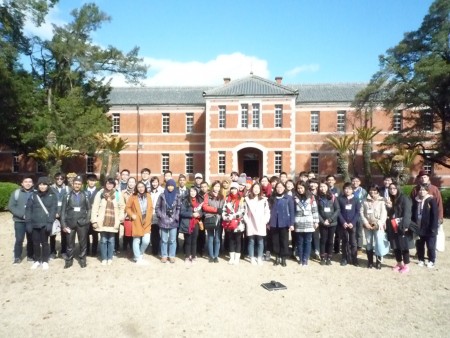 "Thank you for the awesome experience."
Program Fee
Fee:  80,000 Japanese Yen
○ includes accommodation, class fees, field trip fees, and breakfast.
× Does not include the cost of transportation to or from Japan, the cost of transportation within Japan, or the cost of meals (other than breakfast) during the program.
The program Fee will be collected in cash after arriving in Japan.
Scholarship
Participants in the Summer Program may apply for a government scholarship of 80,000 Japanese Yen, provided by the Japan Student Services Organization (JASSO).  To be eligible for the scholarship, students must be from a country in the ASEAN region, have a GPA greater than or equal to 2.3, and not receive any other scholarships for this program which exceed 80,000 Japanese Yen. 
Please note that there are a limited number of scholarships available.  Scholarships will be awarded based on Grade Point Average (GPA).
Language
The Summer Program in English will be conducted entirely in English.
Application
Please request the international office of your university to submit your application by email (PDF format) by May 12, 2017. Please be sure to include a copy of your passport and your academic record from your previous year.
Visa
An entry visa to Japan is required for students from certain countries. As soon as selection
results are determined, related visa documents will be sent to the responsible persons at your university. Please apply for your visa as soon as possible at the nearest Japanese Embassy or Consulate.
Contact
College of Cross-Cultural and Multidisciplinary Studies, Kumamoto University
2-40-1, Kurokami, Chuo-ku
Kumamoto 860-8555, Japan
Tel: +81-96-342-2091
Fax: +81-96-342-2130
E-mail: gji-ryugaku@jimu.kumamoto-u.ac.jp
Download