International Student Symposium will be held (Online)
 Kumamoto Student Exchanges Conference will hold the International Student Symposium.
International Student will give a presentation about their country. This year's theme is "Folk tales from around the world".
We are looking forward to your application.
◆Date: Friday, 18th February, 2022, 13:00~15:00
◆Method: Online (Zoom)
◆Participants: International Students, Japanese Students, High School Students, ordinary people
◆Fee: Free of charge
◆How to apply: Please go to here or scan the QR code below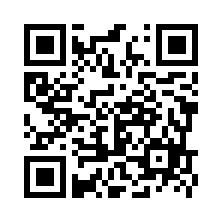 *If you are unable to access the application form, please contact "glc@jimu.kumamoto-u.ac.jp".
◆Deadline: Sunday, 13th February, 2022
◆Contact: Center for International Education, Kumamoto University 
               TEL: 096-234-2091
               Email: glc@jimu.kumamoto-u.ac.jp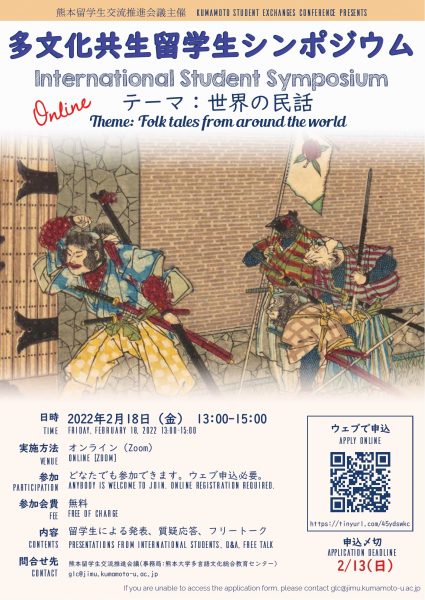 【Flyer:325MB】