Center for International Education

The Center for International Education aims to help promote the University's global education, support international students with their studies and in their everyday life, and promote globalization in the local community.
The Center offers Multidisciplinary Studies(the liberal arts education subjects delivered in English). In its Division for Multidisciplinary Global Education, the Center offers early global education opportunities to local high school students and other students and, in its Division for Multilingual and Cultural Education, tackles various problems surrounding the globalization of the university, with faculties in charge of foreign language education firmly united.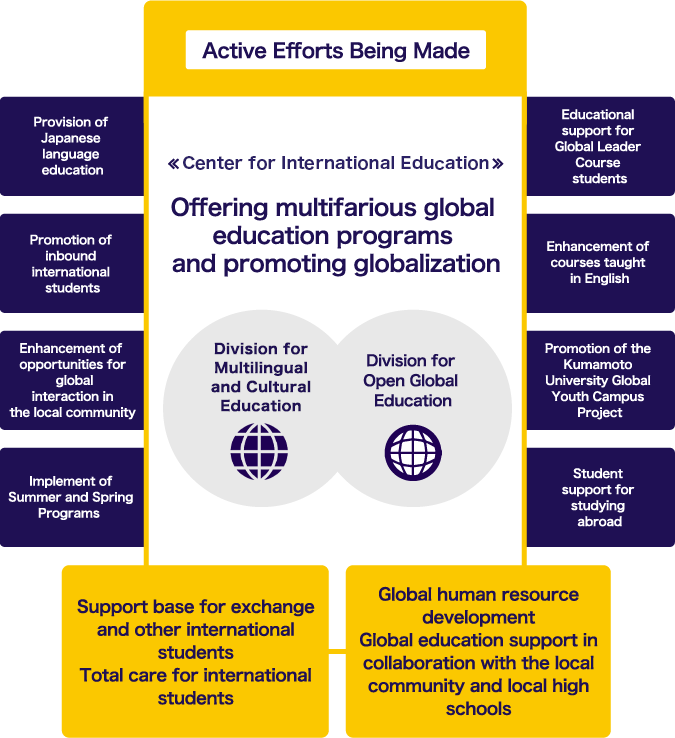 ■THE 2 DIVISIONS
Division for Open Global Education
Division for Japanese Language Education