Division for Multidisciplinary Global Education
In order to provide as many students as possible with opportunities for global education, the division provides general education and liberal arts courses, interdisciplinary courses and leading-edge lectures in English. Faculties specialized in liberal arts are invited from affiliated overseas universities so that a world-class curriculum for liberal arts education may be offered.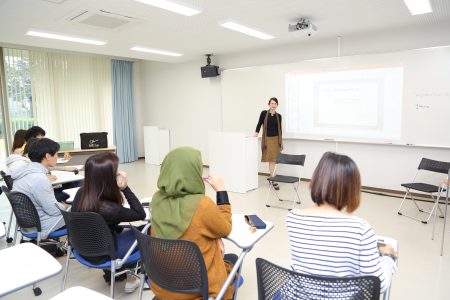 Multidisciplinary Studies Class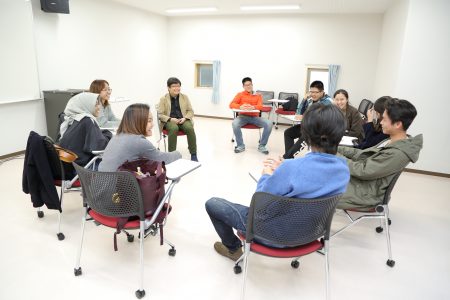 'english-TALKmon' English conversational activity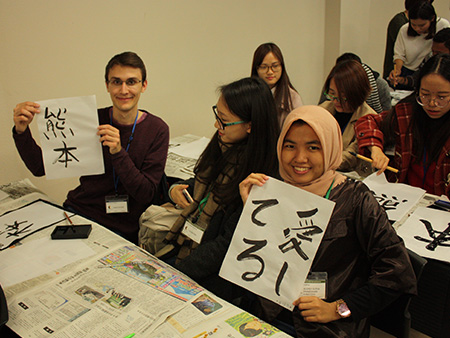 Summer Program Japanese Cultural Experience
The Division for Open Global Education aims to contribute to the local community by providing opportunities for global education and international cooperation through Kumamoto University's Center for International Education.
The following projects are currently organized by the Division for Open Global Education:
KU Global Youth Campus project
The purpose of KU Global Youth Campus project is to develop and provide a global education environment through a variety of learning experiences and events for young people who are preparing for higher education.
Kumamoto University Summer Program
The Summer Programs offered by the Center for International Education at Kumamoto University provide international students with the opportunity to come to Japan for hands-on cultural learning opportunities, experience life as an international student at Kumamoto University, and to create cultural bridges between local and international communities.
There is also a selection of level-based Japanese language and Japanese culture classes available for overseas students and researchers studying at Kumamoto University, as shown below:
---
Japanese Language Classes (General education courses)
---
Intensive Japanese courses for Japanese Government Scholarship students with an embassy recommendation, students in the Teacher Training Program, and students in the Japan-Korea Joint Government Scholarship Program who are studying in the Science and Engineering Departments
---
Japanese Language Course for Beginners
---
Please click on the following link to see Japanese Classes Guidebook.
https://www.kumamoto-u.ac.jp/kokusaikouryuu/gaikokujinryuugakusei/nihongo