Kumamoto University's Top Global University Project and Four Policies
In 2014, Kumamoto University, along with 23 other leading universities, was selected to take part in the Top Global University Project, run by the Ministry of Education, Culture, Sports, Science and Technology. Our slogan "A Leading University Cultivating Global Leaders from Kumamoto" reflects educational reforms which aim to transform us into a truly global university and help us become established and ranked as a world-class university with state-of-the-art research centers.
We envisage an undergraduate education system with a highly international compatibility globalization of undergraduate education with through the College of Cross-Cultural Multidisciplinary Studies serving as its driving force. As one of the systems promoting diversified acceptance patterns for overseas students, as well as for Japanese students who wish to study abroad, a curriculum system will be introduced, in order to achieve flexible enrollment and flexible course terms for students wishing to complete the course in 2-months. Furthermore, the university actively promotes the globalization of postgraduate education to support the world's most advanced research activities, and holds the "Global Campus" to foster community development open to the world.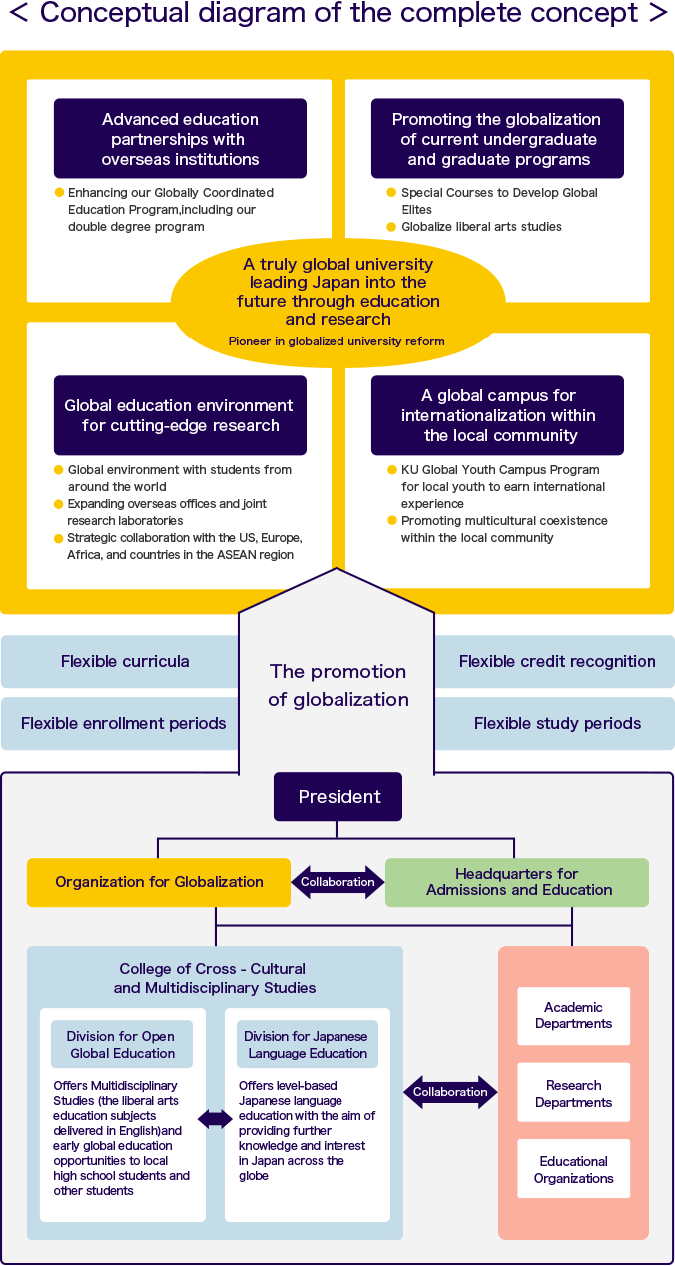 ■What is a Top Global University?
This project was founded by the Ministry of Education, Culture, Sports, Science and Technology in 2014. The aims are to enhance the international compatibility and competitiveness of higher education in Japan. It provides prioritized support for the world-class and innovative universities that lead the internationalization of Japanese universities. Selected universities are expected to press forward with comprehensive internationalization and university reform.